Becoming a Manager with Girl Guides
By becoming a Manager with Girl Guides you are joining Australia's largest volunteer-based organisation for girls and young women. You are part of a family of 30,000 members in Australia with girls and young women participating in every State and Territory, in rural and urban settings, learning new skills, building friendships and having fun and adventure along the way. Of our 30,000 members, 8,000 are adult members, either directly working with girls, or like you, working closely with adults to provide the infrastructure and back-up behind the scenes.
By being involved with Girl Guides, adult members are able to learn new skills, build their confidence, develop life-long friendships and actively contribute to the local and global community.
Girl Guides deliver a service to the community in the form of non-formal learning to girls and young women through the "Girl Guide and Girl Scout Method". It is a specific type of learning based on a set of principles and values that were first established in 1909.
Standing the test of time, the method is defined as by the World Association of Girl Guide and Girl Scouts as: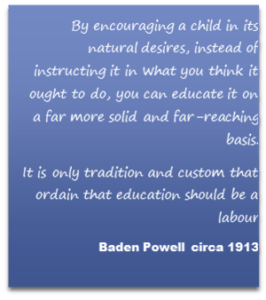 • Learning in small groups to support each other, negotiate, make democratic decisions, assert our needs, solve problems together, take the lead
• At the pace and through a pathway that is determined by the girl to respect individuals, make our own choices, learn in the best way for us, value our achievements, collaborate not compete, be confident
• Learning by doing to take on challenges, learn through experience, take risks, make mistakes, get involved, pay attention
• Connecting with others to value others, appreciate diversity, listen, connect, make a difference, develop empathy, communicate
• Connecting with the world to be active citizens, get our hands dirty, enjoy the outdoors, get involved in our community, speak out for change, pay attention to the wider world
• Learning is experiential and connected to others with a goal of making the world a better place.
(Verhoeven, 2014)
This core competency is typically implemented through an extensive network of trained volunteers via a program of activities in weekly meetings at "units", and events such as camping, major "jamborees" as well as overseas trips.
As a Manager your support for teams of adult volunteers ensures the girls and young women in your District or Region gain maximum benefit from the Australian Guide Program. Part of your role is making sure the tangible things are done, the policies and procedures implemented and Guiding runs smoothly. Equally as important is developing a positive culture which builds a sense of belonging, where all your Leaders and Guides feel valued and engaged. You will find that being a Manager with Girl Guides is one of the most rewarding things you'll ever do. The privilege of working with talented women and girls and knowing you are contributing to their growth is very special.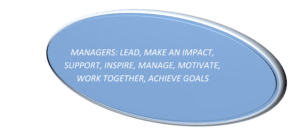 Last Modified: 17/05/21 at 9:54 AM