Beginning Your Role as a Manager
Introducing Yourself
Once your appointment is confirmed it is important that members of the District or Region team are made aware of your appointment and that your contact details are communicated.  If you have a small team, make a phone call to introduce yourself, but if your team is larger, send a 'hello' email to them as soon as possible.  It is important to put an early emphasis on clear and comprehensive communication so the team aren't tempted to make contact with the previous appointee to find out information or to guess what is going on.
As well as making contact with your direct team, find out who the 'movers and shakers' are in your District or Region.  They might not just be the women with current appointments. There may be extremely experienced women in the local Trefoil Guild, or you may have one or two outstanding parent volunteers.  Identify if there are any Junior Leaders and also if you have any youth members completing Queen's Guide.  Also make contact with the local Olave Program peer group to find out how they might like to be involved in the District or Region.
If you are starting a new District, your Region Manager and other District Managers in the Region will be able to help you set up lines of communication and to decide what records to set up.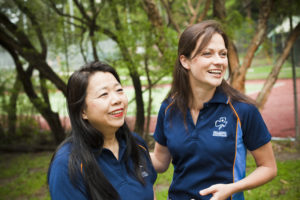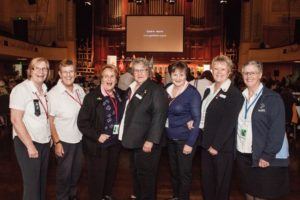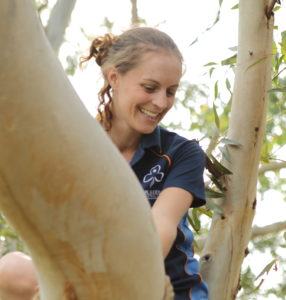 Managing A Handover
If you have a handover meeting with your predecessor, there will be a range of topics to discuss.  You should review any current property, financial, insurance or membership issues.  You'll need to find out where previous and current files are kept together with District scrapbooks or photo albums and obtain the equipment inventory.  A handover of the District calendar and diary commitments will ensure nothing is missed during this transition stage.  The induction phase of the Manager's Qualification sets out all the areas which need to be completed for a successful orientation into your new role.
Other District Managers, the Region Manager and members of the Region team will be able to offer advice and also to help locate previous and current records.  The State database provides membership information.  During the handover it's your chance to find out as much as you can and ask the "obvious" questions.  But during this phase avoid forming early judgements on team members which might not be substantiated when you get to know them better.
If your predecessor is taking up a leadership role in your District or a District Manager role elsewhere in your Region, you will benefit from having her experience and local knowledge.  If not, there may be other opportunities to use her experience, maybe in an Assistant District Manager role or perhaps as a Learning Partner, an Outdoors Skills Assessor or informal mentor for the Olave Program.
Last Modified: 14/07/16 at 4:41 PM